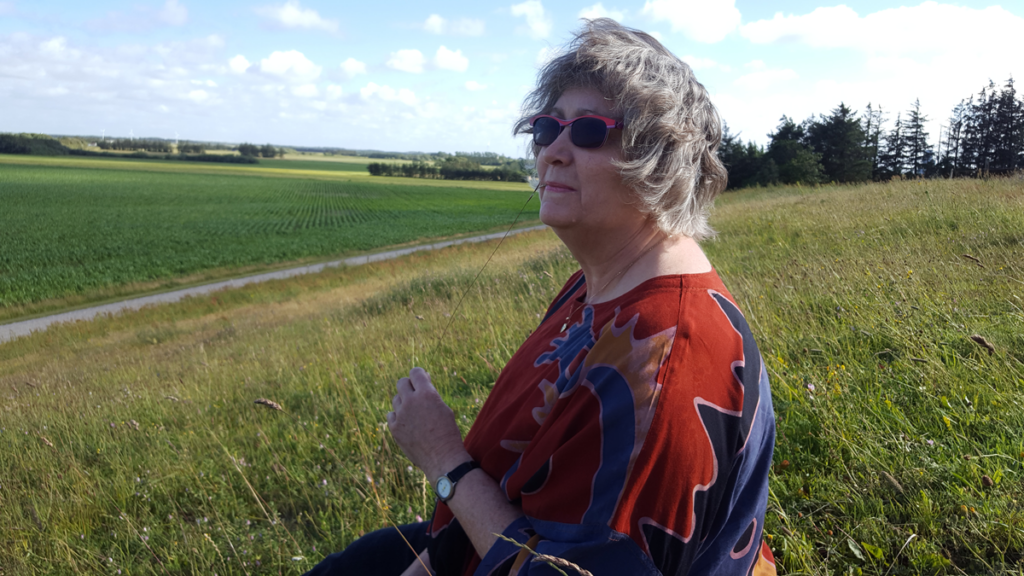 I was born in 1955, grew up in Aalborg and have lived in Northern Jutland most of my life.

My base since 1986 has been Han Herred between Thisted and Aalborg. I live with my husband in the forest near the North Sea and enjoy the nature, our dog and Icelandic horses. Our three adult children have moved away from home.

Over the years I have worked in a wide variety of professions – but always with a focus on communication and expressing narratives through words. I have been writing since before I started school. I love teaching in a dialogical and dynamic way. And I love to be taught: I have taken degrees in midwifery, social work, social education, a Master of Science in social work and a PhD. in sociology.